Ofis Pier
Benefits of Using a Seminar Hall

You can only focus on your activity.

 You do not need to pay extra for the catering service.
The seminar hall allows you to focus only on the training/presentation you are going to do in big events. For all the remaining services, Ofis Pier will always be with you.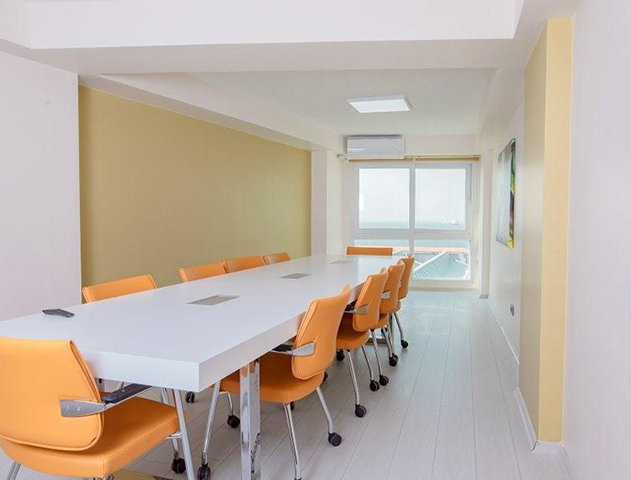 Sanal Ofis, fiziki bir ofisiniz olmadan yasal adres, iletişim ve sekreterlik hizmetlerinin sunulmasıdır. İşletmenizin yasal adresi olarak prestijli bir adresiniz olmasının yanı sıra, telefonlarınız ve gönderileriniz profesyonel bir ekip tarafından karşılanarak size iletilir. Toplantı yapmanız gerektiğinde ise ziyaretçi ve müşterileriniz şirketiniz adına karşılanır, şık ve tam donanımlı ofislerimizde her türlü teknolojik altyapı ve ikram seçeneklerimiz kullanımınıza sunulur.
Seminer Salonu kullanmanın size sağlayacağı faydalar
* Fiziki bir ofis maliyetine katlanmak zorunda değilsiniz.
* Telefonlarınız profesyonel insanlar tarafından açılır.
* Dilediğiniz zaman ofisleri ve toplantı odalarını kullanabilme imkanı.
Fast And Uninterrupted Internet